Best Animated Explainer Videos and What Makes Them So Great
Oct 11, 2023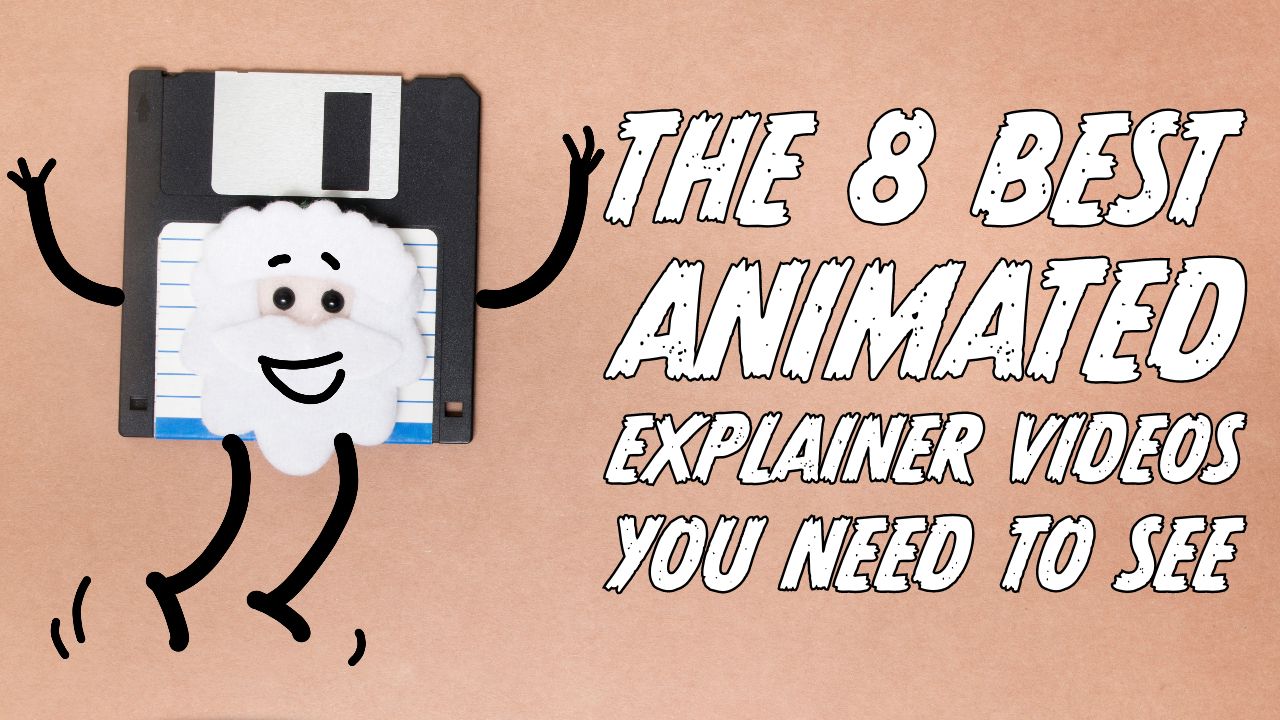 In the vibrant world of digital content, animated explainer videos have carved out a special place for themselves. These dynamic videos — often short and to the point — are designed to inform and educate viewers about a product, service, or concept in a visually engaging manner.
But their rise in popularity isn't by chance. In a digital age where attention spans are shrinking and visual content is king, animated explainers are the golden ticket for businesses and creators to captivate audiences.
So what sets apart the best animated explainer videos from the average ones? It's a mix of compelling storytelling, striking visuals, and the ability to simplify complex ideas into bite-sized, relatable chunks. At the end of the day, the best videos not only explain but also evoke emotion, encouraging viewers to take action, be it signing up for a service, buying a product, or simply learning something new.
Whether you're a creator, a business owner, or just someone with a keen interest in animation, knowing what it is that makes these videos so special and impactful is the first step to crafting or appreciating impactful animated content.
Let's take a look at some of the best animated explainer videos of the past few years — and what exactly makes them so special and effective.
A Look Back at Animated Explainer Videos in Media and Popular Culture
Animated explainer videos aren't just tools for businesses and educators — they've also made significant inroads into media and popular culture.
Go on, think back to some of your favorite childhood cartoons or educational shows. Many of them used elements of explanation and animation to convey a message or teach a lesson.
One classic example is "Schoolhouse Rock!" – a series of animated musical shorts that taught generations about grammar, science, economics, history, and more. But these weren't just fun songs — they were catchy, memorable explanations of complex topics.
In recent years, animated explainers have also found a home in online platforms. From YouTube channels dedicated to topics like space exploration or technology to viral social media videos explaining current events or social issues, animation has become a preferred medium to break down and share knowledge.
All this goes to say that the influence of animated explainer videos extends far beyond corporate or educational realms. They've essentially become a staple in media and popular culture — proving their versatility and timeless appeal time and time again.
The 8 Best Animated Explainer Videos (And Why They're the Best)
Animated explainer videos come in all shapes, lengths, and sizes. While some might captivate with their mesmerizing graphics and dynamic transitions, others are designed to deeply resonate with viewers through relatable narratives and emotional appeal.
Over time, certain videos rise above the rest, setting standards and leaving lasting impressions. Whether it's their unique style, innovative storytelling, engaging script, or the sheer power of their message, these videos redefine what it means to explain and engage through animation and voice acting.
Let's check out some of the best ones out there:
1. Ahrefs
Ahrefs from Alex Tumanov on Vimeo.
Although this first video doesn't use voice over acting at all, it's still one of the best of the bunch because of how seamless, detailed and entertaining it feels. The minute-long video explains the concept of Ahrefs — an online platform designed to help businesses with their SEO practices — through quick graphics and animations that point out exactly what makes the tool so great.
2. Microsoft Azure
Undoubtedly one of the biggest brands in the world, Microsoft has one of the best animated explainer videos out there to talk users through Microsoft Azure — the brand's cloud platform. Using animated graphics, soft background music, and a friendly-yet-authoritative voice over narration, the explainer video walks you through the entire suite of services and capabilities in a way that feels both concise and educational.
3. Purina
Purina from Mac Wojcik on Vimeo.
Pet nutrition isn't the easiest thing to understand. Luckily, Purina's explainer video makes all things nutrients and dietary needs easy to understand — even for beginner pet owners. Plus, the video itself is just really fun to watch — complete with happy, bouncy cats that make their way across your screen.
4. Apple
Announced two years ago, Apple's pledge to be 100% carbon neutral by 2030 came with an explainer video that broke down the concept, the promise, and the idea… and made it fun to watch. Set over a simple black background, the tech giant incorporated neon green animations and vibrant catchy text to explain their plan (without all the "boring" jargon) and drive home the significance of their commitment.
5. Lyft
Part explainer video, part short film, Lyft adds a touch of humanity to explaining what their platform is all about. By including a storytelling aspect to their explainer video, it's much easier for potential customers to relate to the brand — and want to use it — than if they'd had a simple tutorial-style video that walked them through the steps of signing up, becoming a driver, or hitching a ride. Go ahead and watch it — and tell us it doesn't make you shed a tear (or more).
6. Slack
Love it or hate it, Slack is a game-changer — even more with remote work teams and collaborative projects. Through a quick 60-second video, the brand encapsulates everything it means to work as part of a team — think constant emails, meeting reminders, and never-ending task lists. Then, they come in as the savior by showcasing everything they can do to make all of this better — from streamlined communication to integrated project management tools. And although this video doesn't have a voice over either, it's still incredibly easy to follow and understand.
7. Spotify
Even though Spotify is a go-to for most music fans, their animated explainer video takes their concept and ethos and translates it into a bite-size piece of content that can guide anyone unfamiliar with the brand. Paired with a vibrant soundtrack and an engaging voice over that captures the playfulness of the platform, this video effortlessly conveys the essence and simplicity of music streaming with Spotify.
8. Crazy Egg
Analytics aficionados will be more than familiar with Crazy Egg — a usability tool that helps brands and businesses optimize their websites. For those less familiar with the platform, their animated explainer video breaks things down for them.
By zeroing in on their users' pain points and providing actionable solutions, Crazy Egg walks — or talks — viewers through everything it can do. Entertaining, snappy, and a little bit funny at times, their explainer video effectively demystifies website analytics while keeping viewers engaged.
Unlock the Potential of Your Explainer Video
A great animated explainer video combines engaging visuals with clear, compelling narration — and that makes all the difference. After all, the right voice can amplify your message and ensure it resonates with your audience, even if they're new to the topic and unfamiliar with the terminology.
That said, if you're gearing up to produce an exceptional explainer video of your own, it's important that you find the right voiceover talent to work with you in bringing your vision to the small screen.
At Academy Voices, our talented roster of voice over artists is diverse in range and perfectly suited for your project. Whether you're looking for a calming and educational tone, an energetic and upbeat delivery, or a voice that exudes authority, we have the talent to match your vision.
Get started today and enhance your content with the perfect voice!